We are happy to announce that a new board game based on the Dune franchise is coming in June 2022 by Gale Force Nine Publishing.
Arrakis: Dawn of the Fremen takes place before the events of the main Dune novel series by Frank Herbert. It focuses on the civilisation of Fremen who existed before the arrival of House Atredes on Arrakis.
Each player controls a tribe of Fremen warriors, struggling to gather the scarce resources of Arrakis, developing the weapons and sietches they'll need to survive, and harnessing the power of sandworms for battle.
Who is ready to play?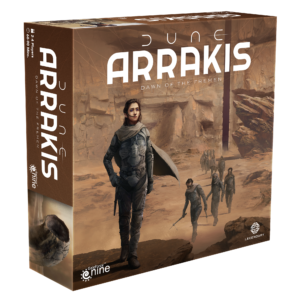 See more about it here